Discography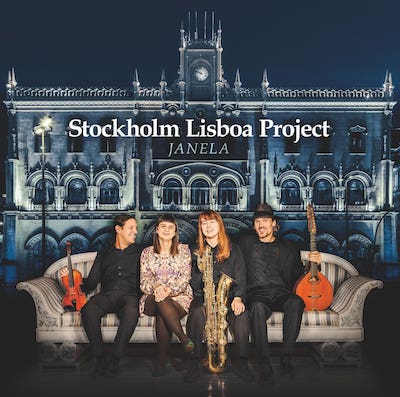 "Janela"

- 2016

Released by Nomis Musik & WestparkMusic

NMCD07 & WP 87325


Price: 15€ inclusive post expenses

"Janela" means window in Portuguese. This is the 4:th CD we release and has a guest artist playing on some tracks.
In our last tour in Finland, the Finnish accordionist Maria Kalaniemi and Stockholm Lisboa Project made a musical cooperation. It turned out to be a great success! It was clear that Finnish and Portuguese music has a lot in common. Maria Kalaniemi is one of Finland's leading contemporary accordionists and can be heard on three tracks on the new album "Janela". Nomis Musik, Sweden and Westpark Music, Germany cooperate in producing Stockholm Lisboa Project new album "Janela".

Lead vocal: Rita Maria, Portugal
Saxophone: Alice Andersson, Sweden
Violin: Sérgio Crisóstomo, Portugal and Sweden
Mandola: Simon Stålspets, Sweden

Guest on accordion: Maria Kalaniemi, Finland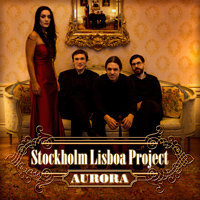 "Aurora"

- 2012

Released by Nomis Musik & WestparkMusic
NMCD06 & WP 87235
German Record Critics' Award 2013
Aurora means dawn in Portuguese. Fado belongs to the night and lasts until
Aurora
arrives, just before dawn. Aurora is also a common female name in Portugal.
Tu Gitana
is a ballad about how gypsies divination will bring happiness or unhappiness.
Björkhalling
, by Simon Stålspets is inspired by the Swedish countryside,
Senhora do Almurtão
is a pagan acapella song.
Senhora Maria
mixes blues harmonica riffs with medieval string rhythm.
En tu Puerta
(Portugal)/
Havet Stormar
(Sweden) is a song about the sea that has always existed near humanity.

Price: 12€ inclusive post expenses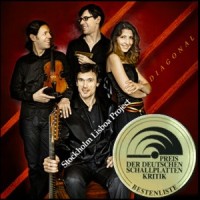 "Diagonal" - 2009
Released by Nomis Musik & WestparkMusic
NMCD05 & WP 87177
Nominated for the Songlines Music Awards 2010
German Record Critics' Award 2009
What is genuine in music? Is it possible to define which ingredients make music sound Portuguese or Swedish? Or is there only "good" or "bad" music?
In this project, we explore our cultures and traditions when travelling diagonally through Europe. Portugal in the southwest and Sweden in the northeast of Europe are 4.000 kilometers apart from each other geographically, but in music sometimes very close. We have to listen carefully to the inner voice of each song that we play. What does the song tell us? How does the song want to be performed? Sometimes it says "play me in a fado style". Other times it says "I need Nordic clothes". A few times it says "I was born in Portugal and have a cousin in Sweden".
We call it "fado, polska and beyond". But that is to simplify this project, because the music doesn't let itself be defined in words, just in music! Enjoy the travel.

Sincerely / Stockholm Lisboa Project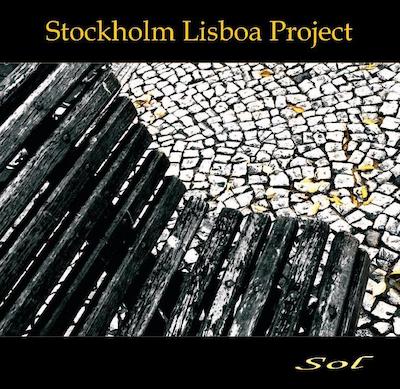 "Sol" - 2007
NMCD04

"Sol" has the same form and meaning in Swedish and Portuguese. Its meaning is "Sun" - the star of our solar system.
Is there something that connects Swedish polskas with Portuguese fado? At first sight – nothing! Perhaps it was this simple fact that made me so interested in the Stockholm Lisboa project. After listening to the record I immediately knew the answer – in the musical emotion everything becomes possible. Fado is the blues of Portugal – a music that means a lot, a music that makes a difference. Fado is vocal music in the first place. A singer, fadista, is in focus, accompanied by a small instrumental group. Swedish spelmansmusik is in many ways its opposite – instrumental, solo, connected to dance…
But the keyword – the mutual core – is saudade, a Portuguese term for a state of mind or an emotion. A feeling of sorrow, melancholy and longing. Often a desire for something unattainable; an impossible love or a longing to a place that will never be seen again. Saudade is always present in fado but its also a part of Swedish music – even though we don't have a word for it.
In the feeling, in saudade, the musics and musicians meet. In saudade can the two corners of Europe come together, the periphery becomes central and love springs out.
I like this CD!
Dan Lundberg,
director of Swedish center for research in Folk Music and Jazz.